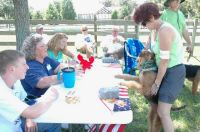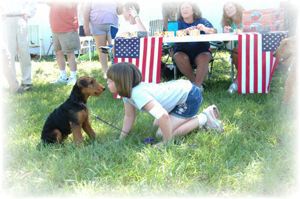 As you can see, a great time was had by all ~ from signing in at the registration table, to catching a peaceful rest in the shade!
The club's first fun match and meeting was held on Sept. 23rd, 2006 and was a huge success. The weather was beautiful,

and so were all the Airedales.

Many thanks to Myrna & Jeremy Whatmough for offering their lovely property at the Sarasota Polo grounds as our venue for this 2006 event.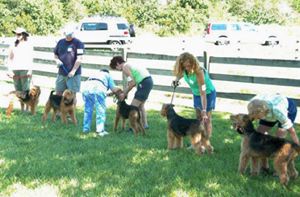 Nancy Anderson (Ft. Myers) did a great job judging conformation as did Elizabeth Morrill with silly agility.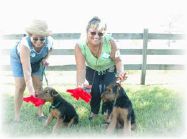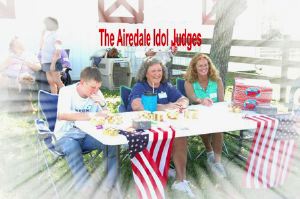 Not to be outdone by the hit TV show American Idol, we had a three-judge panel consisting of Brandon Thorpe, Glenda Law and Karen Gunter who judged for the coveted title of

"Airedale Idol".
The "Airedale Idol" was definitely a hit with everyone! Our categories included the sweetest kisser, best tail-wagger, nicest ears and the most expressive eyes.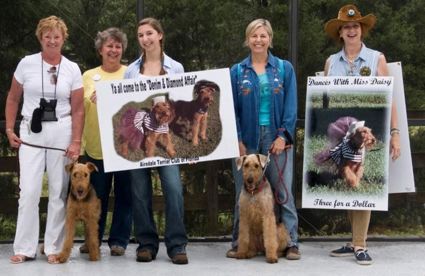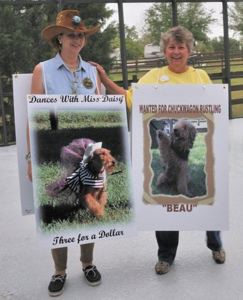 In 2009... club members and dogs gathered at the home of Myrna & Jeremy Whatmough for the "Denim & Diamonds" affair, and to watch the polo matches. Our planned tailgate event got rained out for the most part, but we still had a great time, ate lots of food, and stood ready ~ looking forward to the 2010 event, which was a smashing success.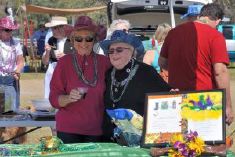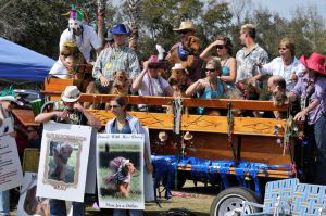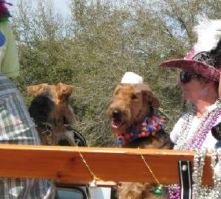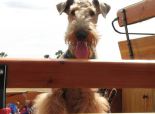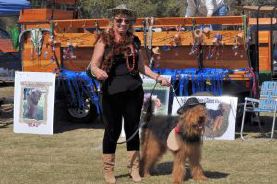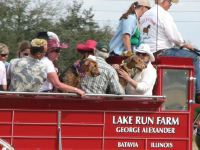 Fun, great "grub", Airedales, Clydesdales, a wagon ride

~ and we won the best tailgate display contest, too!
Myrna & Jeremy Whatmough hosted this fun event at their home, which is situated right across from the Sarasota Polo grounds.